WDBE2022 TICKET
WDBE2022 ticket is your all access pass, unlocking keynotes, the awards gala, Community Sessions, excursions, networking possibilities and more! 
799€ 
WDBE2022 Group Ticket
WDBE2022 group ticket offers all the ticket's € 50 off when buying 5 or more tickets.
749€ (PER PERSON)
Venue: Hotel Clarion, Helsinki, Finland + Virtual platform // Please note that all times are in EEST.
Opening of the Summit Day 1
Jacqueline Rohrmann
Researcher, That BIM Girl (US)
#generativedesign #sustainability #BIM
Achim Menges
Professor / Director, ICD Institute for Computational Design and Construction, University of Stuttgart (DE)

#integrativedesign #interdisciplinary approach
Shared Q&A with keynote speakers
Speed meets – Use the matchmaking tool to set up 1-on-1 meetings!
Session 1: Digitally Driven Circular Buildings
Hosted by the Netherlands
Coffee break + speed meets
Community Session 2: Land Use Planning & Permits
Sova3D – Kunta3D – part of 3d building Permit and automated update of City Models, Petri Kokko, Sova3D Oy, Finland
Spatial planning information modelling in Tallinn, 

Christopher-Robin Raitviir, Tallinn Urban Planning Department, Estonia
BIM based building permit in Estonia, 

Christopher-Robin Raitviir, Ministry of Economic Affairs and Communications, Estonia
Towards interoperable plan data with a collaborative approach in KAATIO project, 

Dr. Pilvi Nummi, 

Asiantuntijat n+1 Oy

, Finland
Decisions City, 

Pedro Aibeo, Architectural Democracy, Finland
Cetopo – Landscapes for Architecture, 

Max Cedercreutz, Cetopo, Finland
Community Session 3: Digital Twins
Interface of Buildings: Data-driven immersive and addictive metaverse building Holodesk experience,
Dr. Jarkko Moilanen, Vastuu Group, Finland
Value proposition and realization in Build Environment Digital Twins, Jenna-Riia Oldenburg, Sitowise Oy, Finland
Find your green and cybersafe path with enterprise architecture, Hanna Pikkusaari, Osaango, Finland
The Social Dimension of Urban Digital Twins, Dr. Juho-Pekka Virtanen, Forum Virium, Helsinki, Finland
Building LifeCycle Management in Smart City with IoT, Petri Kokko, Sova3D Oy, Finland 
Shehzan Mohammed
Director of Product Management
Cesium (US)
#3Dengineering #ecosystems #geospatial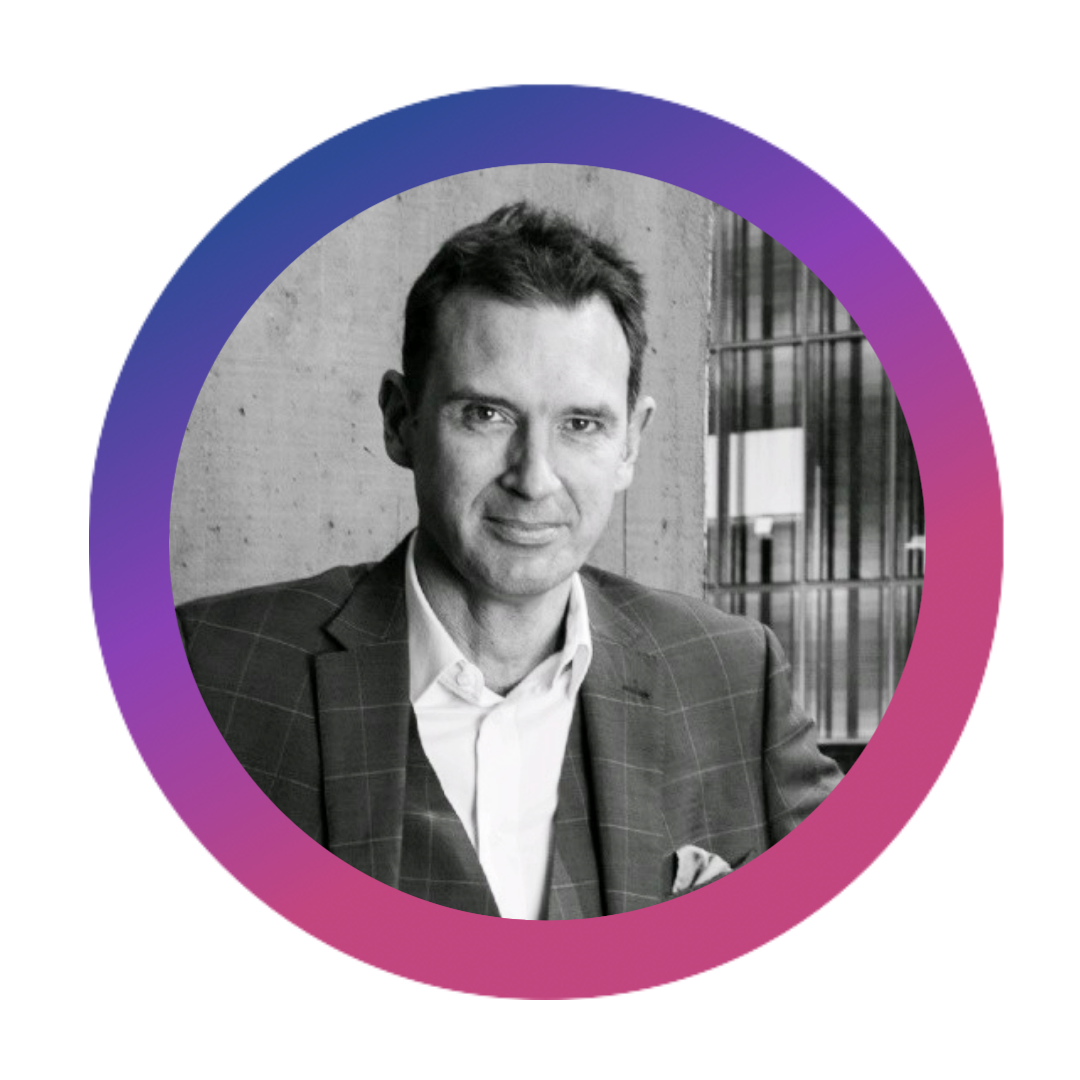 Dr Ben Guy
CEO, UC 3D Planning Technology (AU)
#urbanplanning #3D #citymodels #simulation
Shared Q&A with keynote speakers + closing words
Programme ends – Joint Transition from Clarion to the Ferry Terminal
Ferry departs towards Tallinn
WDBE AWARDS GALA – 28th Sept 2022
Venue: Ferry Stage + Virtual platform // Please note that all times are in EEST.
Speed Meets – Use the matchmaking tool to book 1-on-1 meetings
Tero Vanhanen
Phenomenon Creator
Fira (FI)
#creativity #cocreation #transformation
CATEGORY 1: Best use of open standards
CATEGORY 2: Most Collaborative use of Data
CATEGORY 3: Most Innovative Digital project Delivery
CATEGORY 4: Most impactful digital act for sustainability
CATEGORY 5: Best research for digital built environment
CATEGORY 6: Most insiightful learning experience
CATEGORY 7: Most advanced digital twin
CATEGORY 8: Most promising digital solution
DAY 2 – 29th September 2022
Venue: Port of Tallinn, New Terminal, Tallinn, Estonia + Virtual platform // Please note that all times are in EEST.
Opening of the Summit Day 2
Community Session 4: Digital Platforms
The digital material platform to optimize road and infrastructure projects, Nicolas Miravalls, ORIS, France
Digitalizing urban built environment stocks for circular construction and low-carbon city development
, 
Prof. Gang Liu, University of Southern Denmark, Denmark
Solving labor shortages in construction with the help of skilled migrants, Martin Kalamees, Werk, Estonia & Tanja Karonen, Finland Country Manager, Werk
Iffent – letting people be free, Else Källo & Paavo Pärn, Iffent, Estonia
Smart City Access Ecosystem, Tero Kosonen & Olli Kilpeläinen, Abloy, Finland
Turning planning and management of projects upside down – the way your grandfather wanted it to be!
Michael Szelwis, DeepMAP, Germany
Session 5: BIM-based building permit (ACCORD HEU)
Session will be hosted by the ACCORD project and joined by EU BIM Task Group.
We will hear from the recent developments in Estonia and Finland from the Rava3 project, world's first BIM-based building permit in Järvenpää and Hyvinkää, project hosted by the Ministry of Environment Finland as well as from Dubai and the Netherlands.
Community Session 6: TOOLS FOR OWNERS
Helping asset managers become more efficient and resilient, Adrian Merkel, Framence, Germany
Competition Cloud, Tomas Westerholm, Tietoa Finland, Finland
Cityfier, Jukka Kettunen, AINS Group / Cityfier, Finland
Codeax SAFE – the world's easiest rescue plan and property management platform that helps you to keep everyone safe – in every situation, every day,
Ari Virtanen & Sara Tapola, Codeax, Finland
Retrofitter, Dr. Frederik Vandyck & Prof. Sven Verbruggen, Universiteit Antwerpen, Belgium
Lunch break + WDBE Speed meets 
SESSION 8:  Digital Construction Hackathon 2022
Coffee Break + WDBE Speed Meets
Community Session 9: Industrialized Construction
Mass-customized, sustainable single-family homes, Martti Mela, Asumma, Finland
A Platform of Opportunities: Delivery of industrialized and regenerative buildings, Volker Weissenberger, CREE Buildings, Austria
Application of machine learned generative design to the optimization of the telescope enclosure, 
Luka Gradišar, University of Ljubljana, Slovenia
NEOM: Industrialising sustainable construction, Mark Linder, NEOM & Lars Albäck, Vastuu Group, Finland
BIM in residential construction projects, Harri Majala, GBuilder, Finland
Using Digital Techniques to Increase the Sustainability of Concrete Production in China, 
Aku Wilenius, Caidio, Finland
Session 10: Future technology-driven business models
Hosted by Platform of Trust
Reid Senescu
VP of product management
Doxel (US)
#AI #ConTech #datadriven #IoT #platforms
Shared Q&A + closing words, summit day 2
EXCURSION: Sailing to Wolfscape
Hosted by the City of Tallinn