With WDBE 2020, you can forget the traditional definition of a summit!
World Summit on Digital Built Environment, WDBE 2020, 29-30 September, virtual Helsinki & Tallinn
The world needs more diverse stories about a sustainable future. World Summit on Digital Built Environment gives us a story told through our colorful ecosystem of future builders. By redefining the concept of a summit we promise you an access to virtual experience, co-created festival and innovation platform highlighting the brightest minds and digital solutions improving our urban future. To concretize the unlimited possibilities of digitalization as an enabler of a more socially, culturally, ecologically and economically sustainable urban future, we will create an illusion of a future metropol to be experienced together. Virtual keys to our main event are now sold globally!
Who is it for?
WDBE brings together professionals of the built environment from the public, and private sector globally. Anyone who shares the enthusiasm to experience, share and co-create our urban future is warmly invited. Together we can push already existing solutions even further to unleash the positive power of digitalisation.
Take part in our free online pre-events and buy a key to our virtual main event to embark on an exciting trip as a citizen of Illusion. Our main event programme includes collaborative sessions, workshops, matchmaking opportunities as well as keynotes from international pioneers. You can also join our story as a partner to build our shared Illusion together – The virtual imaginary twin city of Helsinki + Tallinn + "in between" is your playground. Let's redefine sustainability for urban future together!
WDBE Re-invented!
Due to the current COVID-19 situation we decided to go virtual. We are now building the main event platform together with award-winning user experience focused virtual reality studio Zoan.
"While the term "virtual" has lately gone through some heavy inflation, we want to make sure the attendees experience a proper definition of that term. A story driven real-time experience that takes full advantage of the latest technologies in virtual production", promises Lauri Perämäki from Zoan.
The WDBE ticket is your key to our virtual city of Illusion, opening its doors 29-30 September for a global audience.  Be a part of our shared story of a sustainable urban future! The main event  key gives you access to full virtual conference programme including keynotes, collaborative sessions & workshops and matchmaking opportunities. You will also have the ability to step inside the WDBE's virtual illusion showroom and experience our digital built environment.
Launch Promotion
Virtual Key
 99€ + VAT
*Normal price 199€ + VAT. Batch of  99 Virtual Launch Promotion Keys available now!
Early Bird
Virtual Key
129€ + VAT
*Normal price 199€ + VAT. Limited batch of Early Bird tickets available until the end of July!
Normal price
Virtual Key
199€ + VAT
*Normal price 199€ + VAT. Limited batch of Virtual Launch Promotion Keys available now!
PROGRAM 2020
to be refined
Virtual WDBE 2020 will provide two inspiring days iniside our shared illusion. 29th September in Virtual Helsinki  and 30th September in Virtual Tallinn and "in between". You can see our preliminary program below!
DAY 1: Virtual Helsinki Illusion (29th September)
Welcoming show Helsinki
Matchmaking, showroom & lounge
THEME 1: Redefining sustainable architecture and digital interaction
KEYNOTE 1: TBC
KEYNOTE 2: Jakob Strømann-Andersen, Henning Larsen
Shared discussion and Q&A
Partner and Community Sessions (choose one)
Session 1: Redefining sustainable design
Session 2: Redifining virtual design process
THEME2:Redefining sustainable quality of life
KEYNOTE 3: Dr. Marta Fernandez, Executive Director RMIT Europe
KEYNOTE 4: Annalise Johns, Housing Lead, Connected Places Catapult
Shared discussion and Q&A
Partner and Community Sessions (choose one)
Session 3: Redifining urban well-being
Session 4: Redifining healthy housing

Closing words and short announcements
DAY 2: Virtual Tallinn Illusion (30th September)
Welcoming show Tallinn
Matchmaking, showroom & lounge
THEME 3: Redefining sustainable role of technology
KEYNOTE 5: Peter Vesterbacka, FINEST Bay Area
KEYNOTE 6: Kathrin Dörfler, TU Munich
Shared discussion and Q&A
Partner and Community Sessions (choose one)
Session 5: Redifining technology adoption
Session 6: Redifining digital infrastructure

THEME 4: Redefining sustainable construction and lifecycle
KEYNOTE 7: Prof. Martin Fischer,  Stanford University, CIFE
KEYNOTE 8: Prof. Olli Seppänen, Aalto University
Shared discussion and Q&A
Partner and Community Sessions
Session 7: Redefining digital construction
Session 8: Redefining digital lifecycle

Closing words and after party
VIRTUAL WDBE2020 KEYNOTE SPEAKERS
More to be published
Dr. Martin Fischer (US)
Professor | Stanford University, CIFE
Martin's research goals are to improve the productivity of project teams involved in designing, building, and operating facilities and to enhance the sustainability of the built environment. His work develops the theoretical foundations and applications for virtual design and construction (VDC).
Dr. Olli Seppänen (FI)
Associate Professor | Aalto University
Seppänen's field of expertise is operations management in construction. His research interests include lean construction, real-time production control, location based management systems, lean design management, construction logistics and digitalized construction operations.
Annalise Johns (UK)
Housing Lead | Connected Places Catapult
London based, Annalise is a built environment and health urbanist, with a specialism in healthy housing, specifically building evidence to improve internal domestic quality. She has over 15 years' experience working in Local Government designing and managing environmental improvement schemes working in transportation, Public Health, Planning and Conservation departments.
Peter Vesterbacka (FI)
Founder | FinEstBay Area Development
Peter Vesterbacka is a global entrepreneur from the Heart of Eurasia, Helsinki, Finland. Branded communities co-created and initiated by Peter include the HP Bazaar, Mobile Monday, Slush and Startup Sauna to name a few. He was the Mighty Eagle at Angry Birds for many years taking that brand to unprecedented heights. Right now Peter is busy building the tunnel connecting Tallinn and Helsinki, creating the Finest Bay Area. 
Dr. Marta Fernandez (ESP)
Executive Director | RMIT Europe
Marta leads the European base of Australian university RMIT in Barcelona. Marta has a strong interest in urban well-being and has been a member of expert panels in nature based solutions in cities, energy efficiency and active ageing and the built environment. She is also a member of the Steering Committee of the European Construction Technology Platform.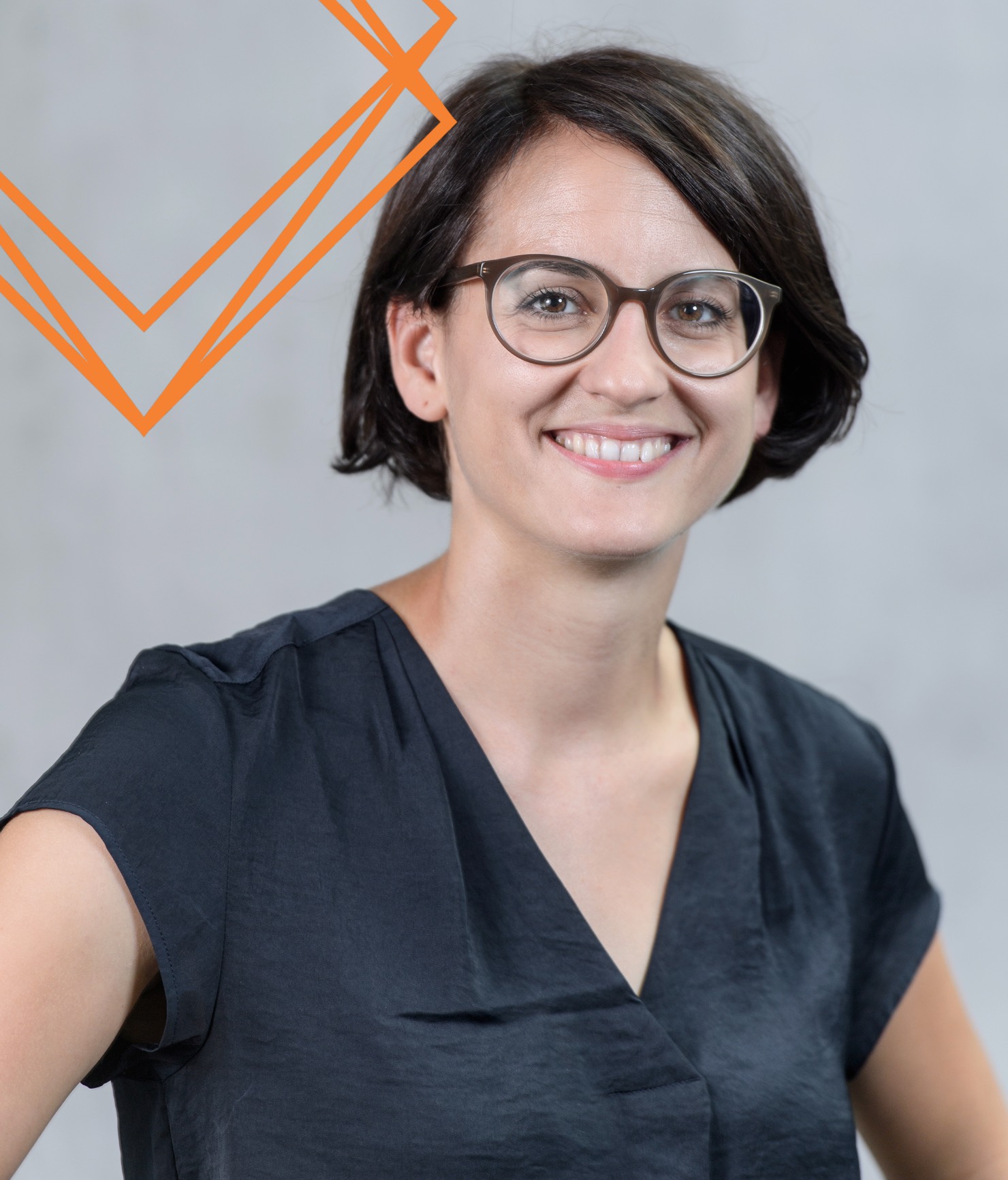 Kathrin Dörfler (GER)
Assistant Professor | TU Munich
Kathrin Dörfler is an architect and researcher in the field of robotic fabrication. Her research focuses on on-site robotic and mixed-reality fabrication. She holds a Master's degree in Architecture from TU Vienna, and a PhD degree in Digital Fabrication from ETH Zurich. In summer 2019, she joined TU Munich as a Tenure Track Professor to establish a research group at the TUM Department of Architecture and the TUM Department of Civil, Geo and Environmental Engineering.
WDBE 2020 will be co-created by our ecosystem of future-builders throughout the year. Join us redefining sustainability for the urban future. There are many ways to be active in making the story of our shared future become alive at WDBE!
Submit presentation
Closed
OFFICIAL PRE-EVENTS
More to be announced
Our global pre-events give you access to deep-diving professional sessions with WDBE partners, no WDBE ticket needed. And you are also warmly welcome to arrange one of your own!
Building level intelligence and flexibility | 10th September, Online
BIM Summit Estonia 2020 | September, Tallinn
Digital Situational Awareness in Construction | Watch the recording
Integrated Design | Watch the recording
WWF Life EconomisE KIRA-challenge | Watch the recording
Data flow in the Construction Lifecycle | Watch the recording
BIM-based Building Permit Process Automation | Download presentations
AEC Hackathon, BLOXHUB | Read the tips for AEC professionals
KIRA AI: Shared Vision for AI Success | Watch the recording
UPDATES
New and noteworthy
PRESS RELEASE, For immediate release, June 16th, 2020. WDBE 2020 goes virtual with Zoan.
The AEC Hackathon at BLOXHUB in Copenhagen engaged 154 attendees from 33 countries to work on interesting urban challenges over a February weekend. The two WDBE Talks guests were there but in different roles.
Redefining Sustainability Through Future-Proof Real Estate Investments, WWF Life EconomisE KIRA-challenge
Organized in collaboration by
Organized in collaboration by
[/et_pb_row]
Organized in collaboration by
[/et_pb_row]
Organized in collaboration by
[/et_pb_row]
Contact for more information, partnerships and ideas:
Sami Lankiniemi, Head of Partnerships, KIRAHub | sami@kirahub.org, +358 407662263