WDBE 2023 Summit + Awards brings the digital built environment enthusiastS together on 19-20 September 2023 in Tallinn & Helsinki. 
For the sixth year in a row, World of digital Built Environment (WDBE) Summit presents a comprehensive overview of the most important current events, phenomena and solutions in the field of digital built environment. Come along with professionals of the built environment to spend two inspiring summit days on a joint journey from Tallinn to Helsinki together. WDBE is a community event not to be missed!
DANIEL M. HALL
Assistant professor, TU Delft
Daniel is the lead of the Chair of Innovative and Industrial Construction,  researching how to increase innovation in the built environment.
His research and teaching focus includes lean management processes to improve productivity, digital building information modeling to improve coordination, new forms of project delivery to govern complex projects, and new organizational orientations to spark entrepreneurship for industrialized construction in the developed and developing world. His two main research themes are decentralized governance of the built environment and industrialized construction. One recent area of application is exploring solutions to sustainably solve the global housing crisis.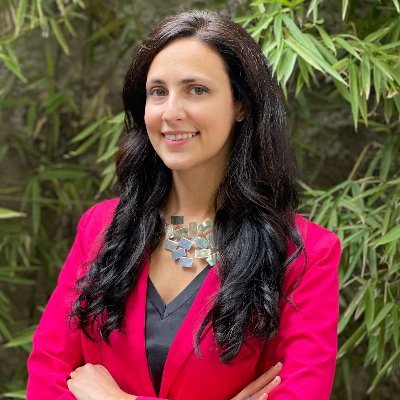 MARZIA BOLPAGNI
Head of BIM international – Associate Director, Mace Group
Marzia is Head of Building Information Modelling (BIM) International at Mace where she develops and implements Digital Construction Strategies for international clients in five different hubs using Digital Engineering. She is passionate about Digital Transformation for the Built Environment and dedicated to filling the gap between academia and industry to inspire the next generation of professionals.
She has won numerous professional awards and is a lead author of EN 17412-1, the European standard on Level of Information Need, and a TEDx Speaker.
Miguel Nigorra is a Partner at Fifth Wall, where he leads investments in European companies and technologies, and drives innovation and strategic initiatives with corporate partners in Europe.
Prior to joining Fifth Wall, Miguel worked at McKinsey in the Madrid and London offices. As part of the Digital practice, he led teams across Europe in numerous technology and innovation engagements. He also was a Business Development & Strategy Manager at Fon Wireless, the largest WiFi network in the world. Miguel started his career at The Coca Cola Company and Diageo.
WDBE2023 SUMMIT DAY PROGRAMME IN SHORT
Day 0
18th September
Day: Excursions in Tallinn
Evening: Get-together in Tallinn
Day 1
19th September
Day: Tallinn, Kruiisiterminali
Keynotes
Community Sessions
Networking & Speed Meets
Solution showcases
Evening: Ferry Tallink MyStar to Helsinki
(extra cost)
WDBE Buffet dinner & Speed meets
(19:30-21:30)
Day 2
20th September
Day: Helsinki, Clarion
Keynotes
Community Sessions
Networking & Speed Meets
Solution showcases
Evening: Helsinki
Night: Helsinki, Urban3
WDBE2023  EARLY BIRD – on-site TICKET
FULL EXPERIENCE
498€ + vat
(Normal price 698€)
The on-site ticket includes:
On-Site Summit Tallinn + Helsinki
Virtual Summit Tallinn + Helsinki
Tallinn get-together (day 0)
Awards Gala (day 2)
Excursions
Matchmaking tool
– Ferry trip from Tallinn to Helsinki (Tallink MyStar) with extra cost
GET YOUR ON-SITE FULL EXPERIENCE TICKET NOW!
DAY 1 TALLINN
ON-SITE TICKET
199€
+ vat (Normal price 299€)
DAY 1 on-site ticket includes:
Full access to the day 1 programme
(on-site Tallinn)
Virtual Helsinki day 2 programme
Excursions
Matchmaking tool
GET YOUR ON-SITE TICKET NOW!
DAY 2 HELSINKI
ON-SITE TICKET
299€ 

+vat (Normal price 399€)
DAY 2 on-site ticket includes:
Full access to the day 2 programme
(on-site Helsinki)
Virtual Tallinn day 1 programme
Awards Show (day 2)
Matchmaking tool
GET YOUR ON-SITE TICKET NOW!
WDBE2023 EARLY BIRD – virtual TICKET
149€
+vat (Normal price 199€)
The virtual ticket includes:

Virtual access to the Summit programme

(Day 1 Tallinn + Day 2 Helsinki),

Matchmaking tool
GET YOUR VIRTUAL TICKET NOW!
SUPER EARLY BIRD (Until the end of January 2023)*: Two-days 398€, 1-Day ticket Tallinn 149€, 1-Day ticket Helsink 249€, Virtual ticket 99€**
EARLY BIRD (Until the end of June 2023)*: Two-days 498€, 1-Day ticket Tallinn 199€, 1-Day ticket Helsinki 299€, Virtual ticket 149€**
STANDARD PRICE*: Full ticket 698€, 1-Day ticket Tallinn 299€, 1-Day ticket Helsinki 399€, Virtual ticket 199€**
*Prices Exclude VAT
**For Virtual tickets VAT can be waived for EU companies with a valid VAT number and organizations outside EU. For other registrations VAT will be added.
All onsite tickets include the virtual participation. Organizers reserve the rights to cancel the virtual programme if not enough virtual tickets are sold by the end of June 2023.

TERMS OF CANCELLATION:
Cancellations before May 31, 2023: Full refund minus 100 EUR handling fee.
Cancellations after May 31, 2023: No refund. Registration can be transferred to another person in the same organization.
WDBE Summit provides a global platform for all professionals in the built environment to present their own research, solutions, projects, ideas and achievements. You can submit your proposal by the end of February 2023. A WDBE ticket (super early bird pricing) is required to attend Community Sessions as a speaker.
"Investing in climate through tech" is our theme of the year and like previous events we want to give the stage to the brightest minds, bravest forerunners, most revolutionary research and most advanced solutions in the field of digital built environment. It is crucial that our industry invests money, time and intellectual capital to solve the climate crisis. What is the role of technology in this?
CALL FOR AWARDS OPENS IN MARCH 2023 
In March we will launch the call for best practices for the WDBE Awards. We will select 8 categories in which anyone working in the built environment can submit a project, solution or other action to be involved.  
For the Awards, our jury will go through the applications and shortlist three nominations to advance to the Awards gala taking place 20 September in Helsinki. 
All submissions shall be in the form of pitching videos. These short videos will be also shared through WDBE organisers' communications platforms. 
The WDBE activities are co-created by our community of future-builders. This is your chance to showcase your extraordinary expertise for the global WDBE community. We can discuss all the elements of the WDBE partnership packages together to find the best fit for your organisation.
Interested? Contact vappu@kirahub.org!
WHO IS IT FOR?
Each year WDBE Summit gatheres on average 400 participants from 30 countries together. We are CDOs, CTOs, CIOs in real estate and construction, government and city officials, architects, engineers, other experts as well as researchers working with BIM, VDC, AR/VR, Big Data, analytics, IOT, virtual project delivery and more.
WDBE UPDATES // WDBE Talks episode 22 releasedReaching Climate Goals with BIM – An Interview with Marzia BolpagniReady to get inspired and learn more about sustainable construction practices? Join us for this WDBE Talks interview with Marzia Bolpagni of Mace, who...
We sat down with Daniel M. Hall, an assistant professor at TU Delft, to discuss ways of
achieving circularity in the built environment. Daniel will be a keynote speaker at WDBE in
September 2023, where he'll talk more about future circular cities.
WDBE UPDATES // WDBE Talks episode 21 released Talking Circular Future Cities with Daniel Hall In this episode of WDBE Talks, Daniel M. Hall, Assistant Professor at TU Delft, talks about circularity and how to boost it with digital technologies and...