Meet the residents of Urban3
Urban3 community and space is hosted by KIRAHub and serves as a homebase for 12 organisations.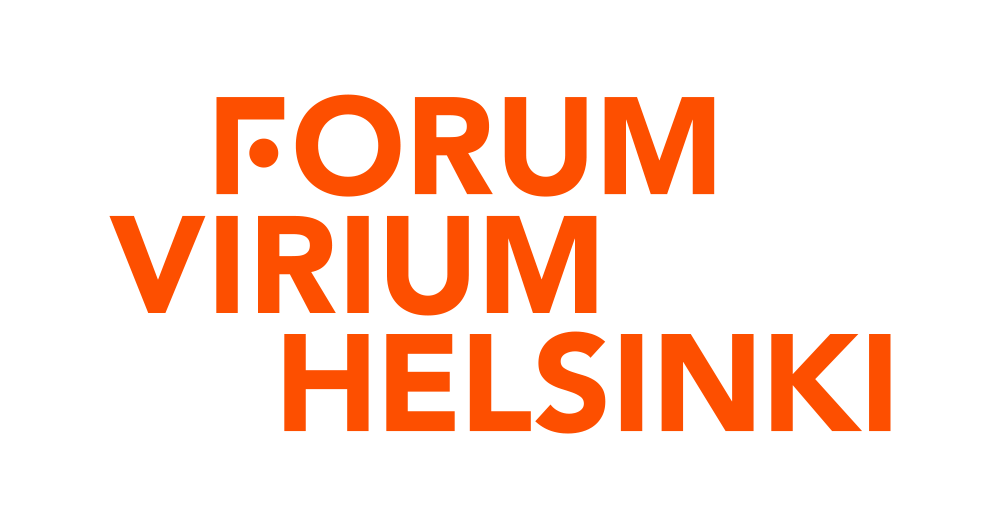 KIRAHub
We are a non-profit association and transparent ecosystem boosting sustainable digitalization of the built environment.
"KIRAHub was founded from the need to break the silos of the built environment and bring actors together to promote the renewal of the industry. The ongoing transformation is also a transformation of the traditional industry boundaries. We need transparent and inclusive platforms where innovative ideas can easily be turned into reality. Urban3 is here to bring people, their passions, their needs, and their competences together."
Teemu Lehtinen
CEO
+358 40 456 6108, teemu@kirahub.org
Urban Tech Helsinki
Urban Tech Helsinki is an incubator for clean and sustainable urban solutions. We help you turn your business idea into a growth-oriented startup that focuses on solving the challenges of modern cities.
Operated by Aalto University Startup Center and supported by City of Helsinki, Urban Tech Helsinki together with its partners University of Helsinki and Metropolia UAS helps startups in developing their business model and validating their solutions in real life environment.
Kaisa Ahonen
Project Manager
+358 50 3503573
kaisa.ahonen@aalto.fi
Ari Seppänen
Business Advisor
+358 50 4643980
ari.o.seppanen@aalto.fi
Logistics Accessibility data /Forum Virium Helsinki
The project Logistics Accessibility Data develops solutions to gather and share accessibility data needed for effective last-mile deliveries in cities. How to find the right entrances for deliveries in large buildings? How to navigate the last and slowest meters to the entrance – after conventional navigation software thinks you're finished.
"Funded by the City of Helsinki Innovation Fund this project combines mobility, geospatial data and built environment – so it nicely includes many stakeholders of Urban3 ecosystem."
Raimo Tengvall

Project Manager
+358 40 629 7744
raimo.tengvall@forumvirium.fi
Jätkäsaari Mobility Lab
Jätkäsaari Mobility Lab supports innovation and business development by enabling tests and pilots in the urban environment whilst operating with a strong network of partners and creators. We assist companies and researchers in testing and developing smart and digital mobility solutions on the streets of Helsinki, with real users. Our undivided attention is on smooth, safe and sustainable mobility.
Our offering includes:
Agile piloting programme
Smart infrastructure
Test users
Jätkäsaari test area
Networks
"Urban3 is a venue for new ideas. The new ecosystem enables co-creation and collaboration between companies and actors from different fields."
Juho Kostiainen
Coordinator – General contact point
+358931036535
juho.kostiainen@hel.fi
Janne Rinne
Project Manager
+358 40 682 0050, janne.rinne@forumvirium.fi
Matias Oikari
Project Planner
+358 40 664 8877, matias.oikari@forumvirium.fi
GeoForum Finland
GeoForum Finland is a network established in 2020 that enables the growing benefits of location intelligence in society. The network develops cooperation between the geospatial industry and organisations using spatial data; companies, public administration, educational and research institutions.
"The build environment is the biggest consumer of geospatial data. As the need for geospatial data and services is also constantly growing, it is of great value for the GeoForum members to work together with a wide number of actors in the building industry. GeoForum wants to be an active contributor to the Urban 3 ecosystem in sharing information and building connections over different industries."
Miika Kostamo
Executive Director
+358 40 7500 615
miika.kostamo@geoforum.fi
MyData Global
MyData Global is an award-winning international non-profit. The purpose is to empower individuals by improving their right to self-determination regarding their personal data.
"MyData is bridging people and organisations aiming at a fair, sustainable, and prosperous digital society for all. In this society, people get value from their data and set the agenda on how their data is used. In this society, the ethical use of personal data is always the most attractive course of action for organisations.
A well functioning Real Estate and Construction Sector is an essential part of a prosperous digital society. The use of personal data is elemental there, so we wish to take part in the development of ethical, ecological and economic sustainability."
Teemu Ropponen
General Manager
teemu@mydata.org
Open Knowledge Finland
We promote opening and usage of open knowledge and advance the development of open society in Finland. Open Knowledge Finland (OKFI) is a registered not-for-profit association and part of the wider international Open Knowledge network.
Tarmo Toikkanen
Executive director
tarmo@okf.fi
Elina Ranta
Communications Officer
+358 41 537 9229
elina.ranta@geoforum.fi
Metropolia University of Applied Sciences
Metropolia UAS is the largest University of Applied Sciences in Finland more than 16k different study programmes in 70 different study fields. In addition to educational activities, the mission of Metropolia is to promote and support the development of the Helsinki Metropolitan Area and our society through research, development and innovation solutions. Our campuses offer modern facilities for students, companies, and anyone else eager to pilot and pioneer new initiatives.
Our top-notch, unique expertise in research, development and innovation activities displays through various projects and services in our five innovation hubs:
Clean and Sustainable Solutions
Customer-oriented Wellbeing and Health Services
Data-driven Construction
Functional City for People
Smart Mobility
Anna-Stina Tähkävuori
 Director of Innovations, Data-driven Construction
+40 670 8525
anna-stina.tahkavuori@metropolia.fi
AEC Business // Urban 3 Media Lab
We are communication specialists for the real estate and construction industries. For over two decades, we have served clients in Finland and internationally. We help industry trailblazers build and grow their business through effective communication. We provide online communication projects and create written, video, and audio content.
"Urban3 is a perfect place for us to connect with like-minded individuals and companies who want to innovate and develop solutions for a better built environment."
Aarni Heiskanen
Managing Director
+358 40 730 4812, aarni.heiskanen@aecbusiness.fi
Granlund // Urban 3 Sound Lab
Granlund is an innovative company focused to improve the wellbeing of buildings and its occupants. Granlund focuses on the entire building lifecycle delivering modern energy and sustainable solutions and services. Urban3 Sound Lab is offering easy access AV-design and consultancy as well as sound and light design.
"Urban3 ecosystem allows to collaborate with companies in our industry but also in other industries that we don't usually get to interact with. Also, it functions as a testbed to experiment and showcase our solutions and prototypes."
Francisco Forns-Samso
Digitalization Manager,
+358 40 6309071,
francisco.forns-samso@granlund.fi
Platform of Trust // Vastuu Group
Platform of Trust is enables data to flow from any environment or system to any application or interface. Our vision is the horizontalization of data in the built environment – that all data in the value chain is able to add value every single day. The compatible data can be used to monitor and optimize a building's resource and energy consumption, indoor conditions, occupancy level, and maintenance throughout the building's life span. Our mission is bringing DIY to enable data owners and users to direct their own futures. We will achieve this through open-source methods to liberate data without any compromise to privacy, security, property.
Platform of Trust is part of Vastuu Group. At Vastuu Group we create a better and more sustainable life for people and the environment through reliable data.
"We strongly believe that a more sustainable built environment means better living conditions for us all. This is why Platform of Trust and Vastuu Group are excited to be a part of the Urban3 ecosystem. Together with the ecosystem, we can bring new and innovative digital solutions to the industry."
Roope Pajasmaa
Partner Director
+358 50 365 8351, roope.pajasmaa@oftrust.net
Oi Oi // Urban 3 Visual Lab
At OiOi, we create meaningful, immersive, interactive and digital installations in physical spaces. These different elements make the space visually attractive and very experiential. Users can control the content displayed in the space with their gestures, touch or their smartphone. The installations can also respond to sound and music and use open data sources. Our latest breakthrough solutions are for the well being, daycare, healthcare and elderly-care sectors.
Visual Lab is offering Smart Space solutions and consultancy for Urban3 ecosystem.
"We are pioneers and explorers of the Smart Space – uniting the digital and physical world. That way being part of Urban3 is a match made in heaven :)"
Sami Kämppi
Co-founder
+358 40 820 4561
sami@oioi.fi 
Antti Kaukinen
Co-founder
+358 40 763 3095
antti@oioi.fi